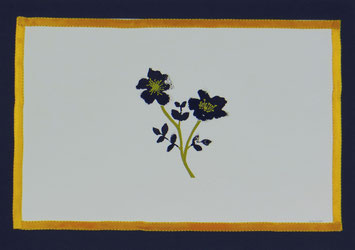 It must be in 2014 when I discovered a great artist named Leonardo Pereznieto on YouTube. He showed in a video how to paint with water and ink to get beautiful and simple paintings.
First the motive you want should be painted with a brush and clear water on a strong paper. While doing this first step it would be good to leave some areas of your motive dry to get the indication of light when applying the ink.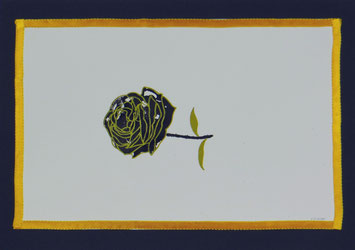 When it' s done you have to take a dropping glass, fill it with dark ink and gently let it flow on the water. The ink immediately starts to run in the water and suddenly your clear water painting appeares in the nice ink color.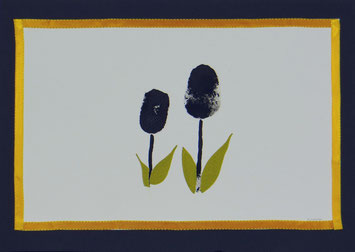 If there is too much ink on your paper, it can be removed with the corner of a tissue by carefully touching it on the liquid.
Then it is time to let it rest. The ink will dry after a while and the color will get opaque and shiny.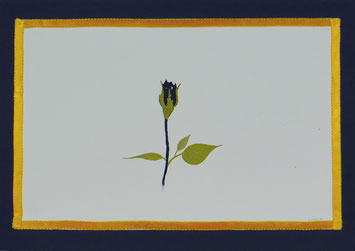 I wanted to add some more detail work on the dried painting so I used a pencil with gold colored ink and added some leaves to the flowers.
You can read more about the gold colored pencils in the blog Golden-Ink Landscape Sketches.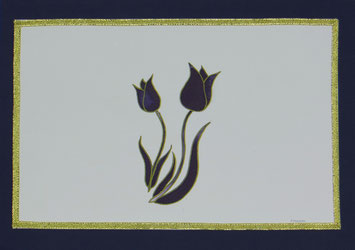 To fulfill a complete finished artwork I stuck the paper on a black colored strong paper and applied gold colored ribbon as a frame.
Here are some more examples: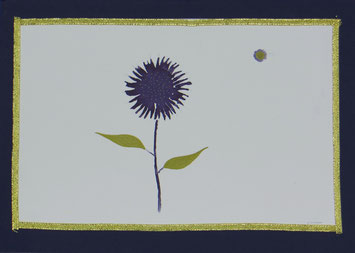 With this eight paintings I finished the series "Flowers & Ink" in december 2014.
I hope you enjoyed looking at them.
Special thanks to Leonardo Pereznieto for sharing his knowledge and talent with the world.
Thank you for reading.