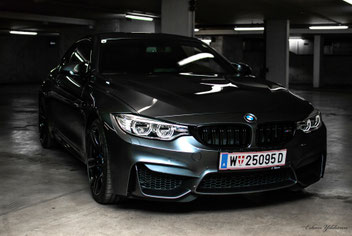 One day my working colleague made his dream come true and bought a BMW M4. When he showed me the car I was fascinated about the dynamic design. Soon I got the pleasure to make some photographs of this beautiful car.
The first step was to find the right location which had to match the powerful design and the dark grey color of the vehicle.
For the first location we got the opportunity to use an underground car park in Vienna.
The dark and silent aura was an interesting place for the over 440 hp strong (431 hp + stronger exhausting system) BMW M4.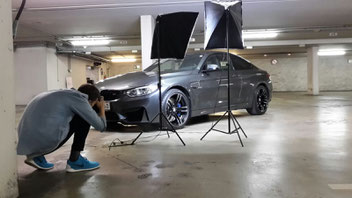 To get well exposured photographs I had to use additional speedlights in this dark environment.
The car was perfectly prepared by the owner and my colleague Michael Pieler. It was washed and waxed carefully. Even the tires and rims were totally shining. So my job was just to catch this brand new car with the camera.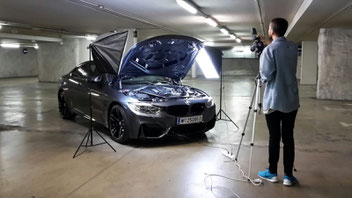 The engine of the M4 was very interesting to photograph because it is well known of being one of the best build engines of BMW.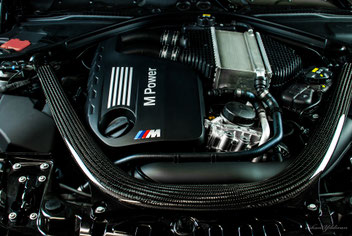 It is a 3000 ccm engine with six cylinders which creates about 431 hp. With it' s optional stronger exhausting system this car has about 440 hp.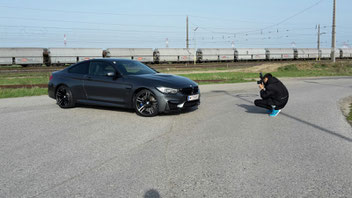 As the second location we Chose the train station in my hometown Gramatneusiedl.
The train wagons looked cool in the background and gave a characteristic composition.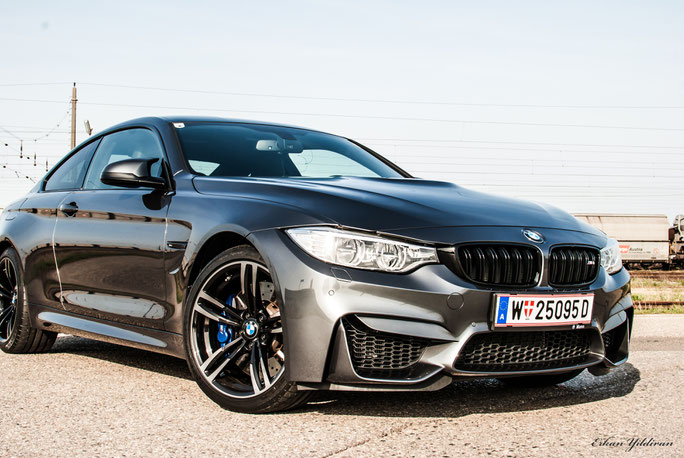 ISO 100; 1/100; f9; 35mm Nikkor Lens
The post production was made in Adobe Photoshop Elements 14.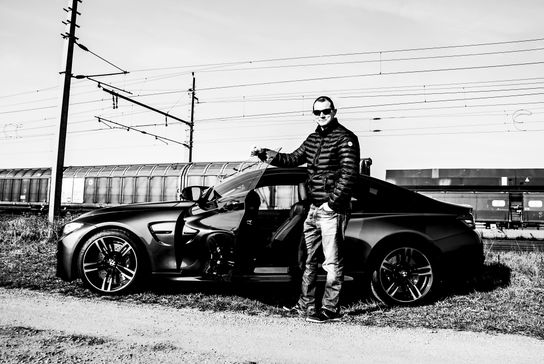 I thank Michael for giving me this opportunity. It was a beautiful collaboration and I hope this work will arouse exciting memories in the future.