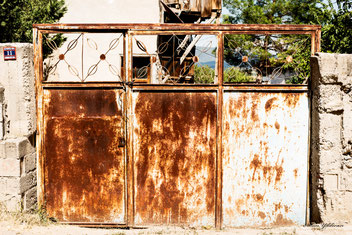 The Village of Yusufca is located in the south-west of Turkey between the cities Denizli and Antalya.
It has around 2300 inhabitants and it's well known for a successful agriculture.
People grow mostly tomatoes, peppers and melons there.
The climate is very hot and dry in the summer and cold and snowy in the winter.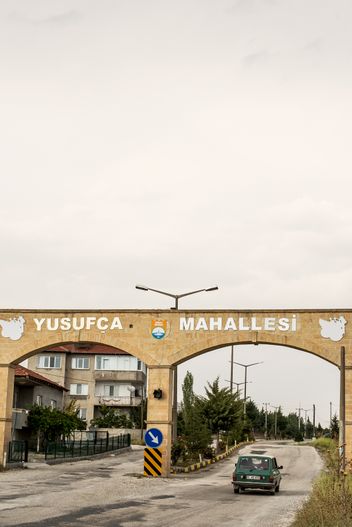 This is the entrance of the village. My parents were born there and lived there in their childhood bevor moving to Austria.
The people of Yusufca are friendly and hospitable. Most of them work on their own fields.
I wanted to take some photographs of the village where my ancestors came from. When I told Durmus about that he offered me to go with him and his family to the fields where they work.
This was very kind of him and I' m happy to get this photograph of them collecting their own organic tomatoes.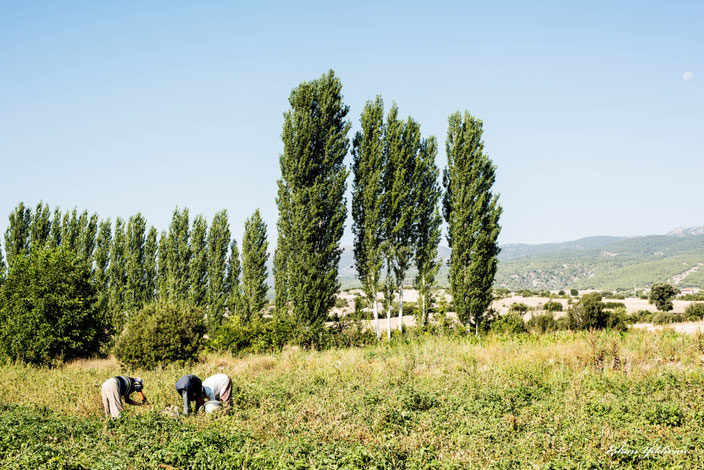 ISO 100; 1/160; f 8; 50mm Nikkor Lens
I thank Durmus and his family for supporting my project.
Here are the photographs of Yusufca.
It was a beautiful experience to see this place because I met my relatives and enjoyed the nice weather and wonderful environment.