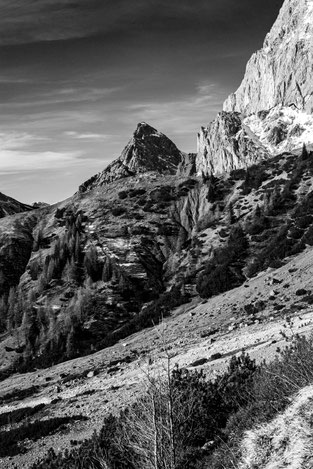 couple weeks ago i had the wish to capture the Beauty of amazing mountains. Well i Think I am a lucky man to live in a Country like Austria where i have entrance to the great alps.
After getting the advice that the Region around the mountain "Dachstein" is very attractive i decided to get there.
together with my dear mother, my Father and My Sister Who Was On A Business vacation in Austria we took a ride to get some breathtaking views.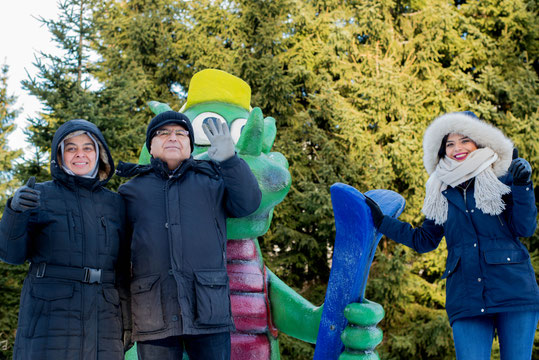 This is my Family who haVe  always Been Supporting me and my art.
It was a sunny saturday when we arrived At Ramsau which is a village Close to the mountains. Soon After having breakfast i could start taking some photographs.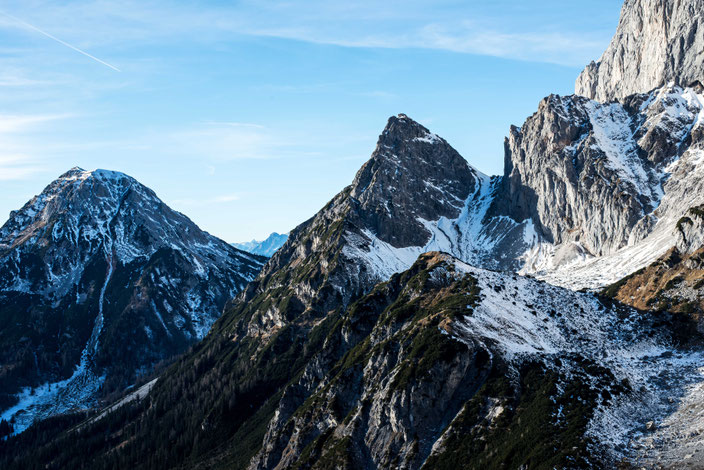 ISO 100; 1/100; f10; 50mm Nikkor lens
The Light-intensity was strong in that high Region so I could get very sharp Images with the camera handheld. However I used the tripod when it was possible.
My camera is Currently a Nikon D800 which was able to capture the scenery in High Resolution.
After looking At the photographs at home i decided to compose the RAW-Files in Black And White Beacause It was more impressive for me.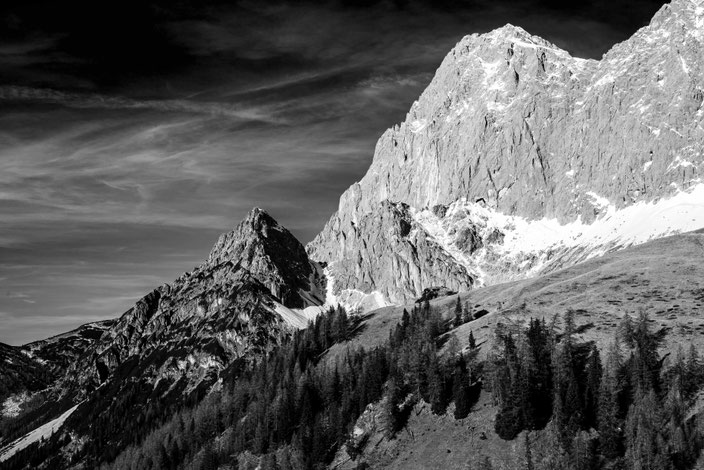 Another reason why i wanted the Photogrphs In Black And White was that it gave the images a timeless  and original look.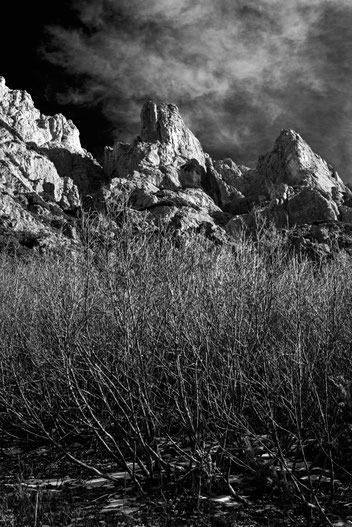 It was exciting to walk in the rocky landscape of that area.
With the tripod, the camera and my backpack it was a nice challenge to march along stony paths.
the next day we drove to the mountain "rittisberg" where we took the lift to the top of it. after taking some photographs of the beautiful Scenes it was time to leave the alps.
All in all It was a wonderful experience For me And I was very happy to Do my work While Having my lovely parents and sister by my side.
The Selected Phototgraphs can be seen here.
 Thank you for reading.