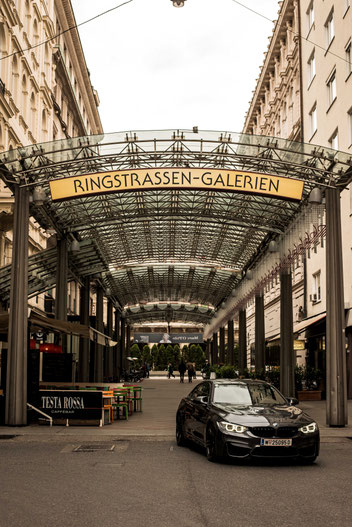 It was one of my first bigger photography Projects when I got the Chance to take Images of the BMW M4.
Back then we made The first series called "BMW M4 - urban underground" where the photographs were taken in an Underground Garage in vienna.
many months passed by since then and after being influenced by the beautiful spring atmosphere in vienna's oldtown the owner and I decided to make a new pjoject with this amazing car.
The first district of Vienna is a beautiful place. historical architecture and interesting side streets delight the eye.
we thought that the m4 would perfectly match to this place because of the controversy. a historical european City and the high technological sportscar. the Color of the vehicle played an important role because it was in total harmony with the old Buildings.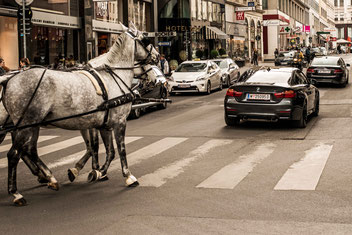 I wanted to make a series of streetphotographs with the M4 in the Focus.
i know this area quite well so it was not so hard to find interesting compositions. horse-drawn carriages and historical streets with beautiful Buildings gave the opportunity to find the right angle of view.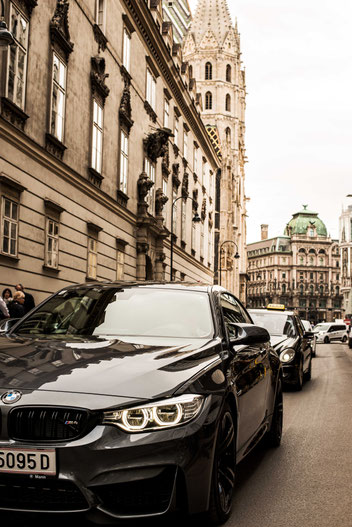 It was a cloudy day and with a moving car it was neccessary to push the iso of the Nikon d800 up to 500 to use a fast shutter Speed with an Aperture of f7,1.
It was also important to look after the traffic when I had to take the Photograph from the street.
Sometimes while driving through the City i saw an interesting Scene and asked the owner if he could just stop so I could take the Photograph. This worked quite well too and so the new series called "The M4 In the oldtown" was ready to be post processed in Adobe Photoshop Elements.
I decided to gave the photographs a warmer Color temperature to create a nice harmony in the scenes.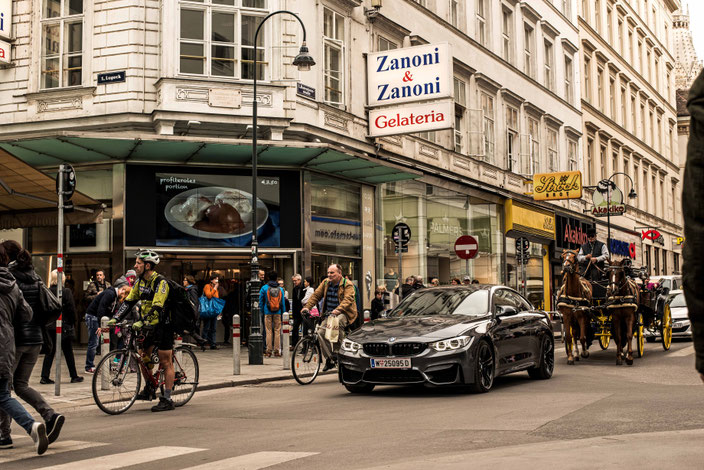 ISO 500; 1/320; F7,1; 50mm 1,8G NIKKOR lENS