Whenever a workday was kinda exhausting or whenever I have too many thoughts on my mind I take a break on the way home and walk through the famous Kärntner Straße in the first district of Vienna.
Vienna is split to 23 districts and each of them has it's own character. The first district called "Innere Stadt" in german is the center district with amazingly beautiful historical architecture and many shopping opportunities.
the most famous Shopping street there is "Kärntner Strasse", with a very nice location, starting at the state opera Building and ending at St.Stephen's Cathedral or "Stephansdom" as german speaking people call the famous viennese Symbol.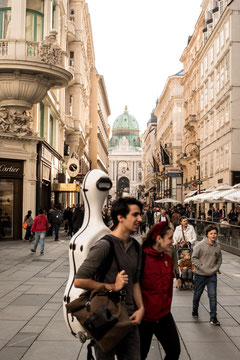 I love the unique atmosphere when walking between the old and Beautiful Buildings and seeing so many people from all over the world.
There are traditional cafe's too, where you can take a break and enjoy the traditional viennese coffee culture.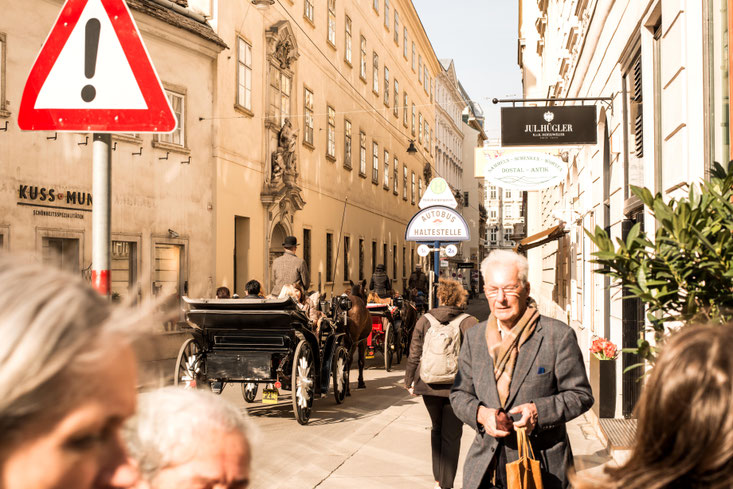 the stores are mostly quite exquisite but you can find there "normal" shops like H&M or Zara too.
One of the most famous stores is the jewelry store Bucherer, which is located at the "Graben", the last part of the Kärntner Strasse.
You have some good Restaurants there but the "Do&Co" at the top of the unique building "Haas Haus" is definitely the most Special one.
The Do&Co is well known for it's world class Food and great service and many famous people like to visit it regularly.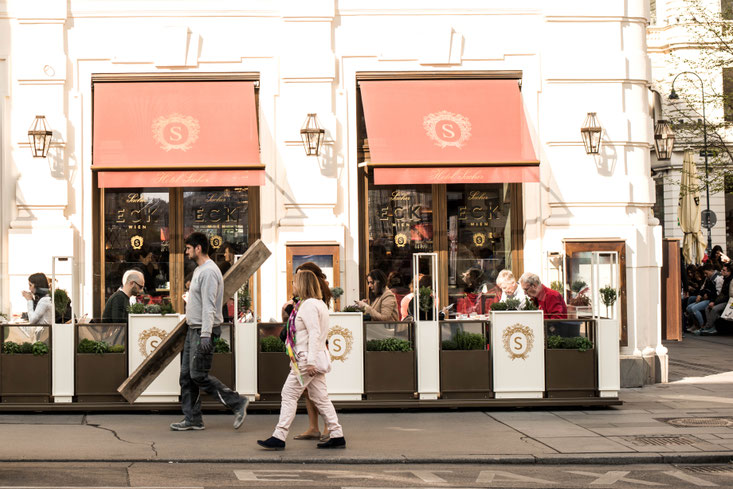 On the picutre above you can see the hotel Sacher with it's traditional cafe where you can taste the classical viennese Sacher Torte, which is a chocolate cake, filled with apricot jam and completed with chocolate gloss.
It is said that the first documentations of this cake from the viennese kitchen go back to the year 1719.