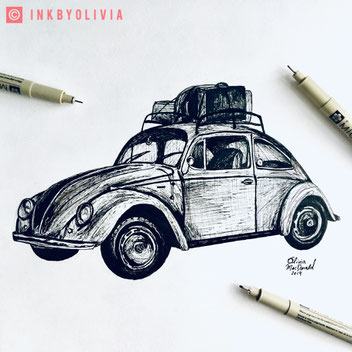 When I was recently looking at some artworks on Instagram I noticed some pretty cool black and white drawings.
Every piece was so individual and nice that I just knew that I had found our artist of the month.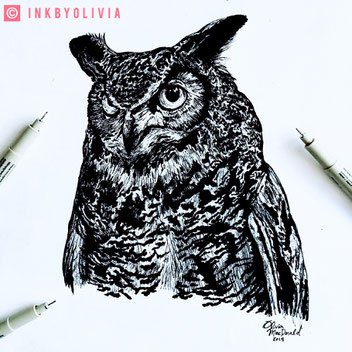 I did a lot of black and white drawings in the past. I actually loved it from a young age on so I know the beauty and the difficulty of it.
That was the reason I was amazed of these artworks done by Olivia MacDonald. The simple but at the same time detailed motives look really cool.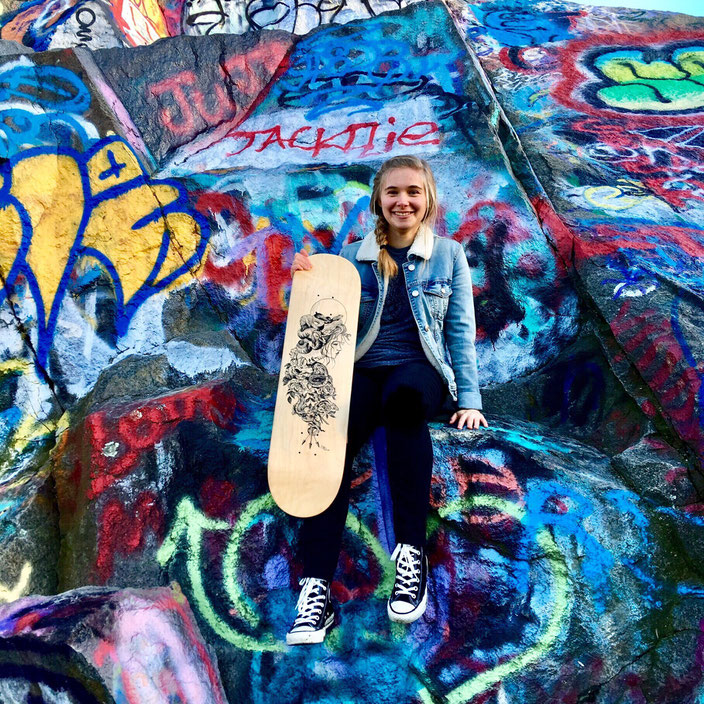 From Boston To The World - Spreading The Love For Art
Olivia is a young 21 year old artist from Boston/Massachusetts who is doing her beautiful artworks beside her life as a student of creative writing and illustration.
The early love for art was already visible as a kid when she was sitting at a little white plastic tabel in her home painting and crafting paper.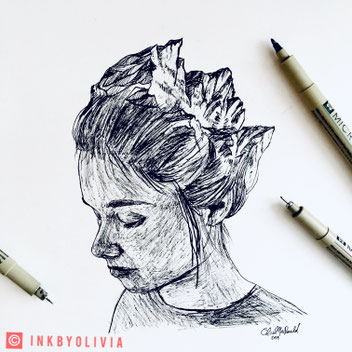 Years later in the first college year Olivia came across Micron ink pens. After some research she was fascinated by the artworks of Olivia Kemp and Sam Larson, who work with pen.
So she gave it a try and as we can see it was a great decision because she is very talented in this technique.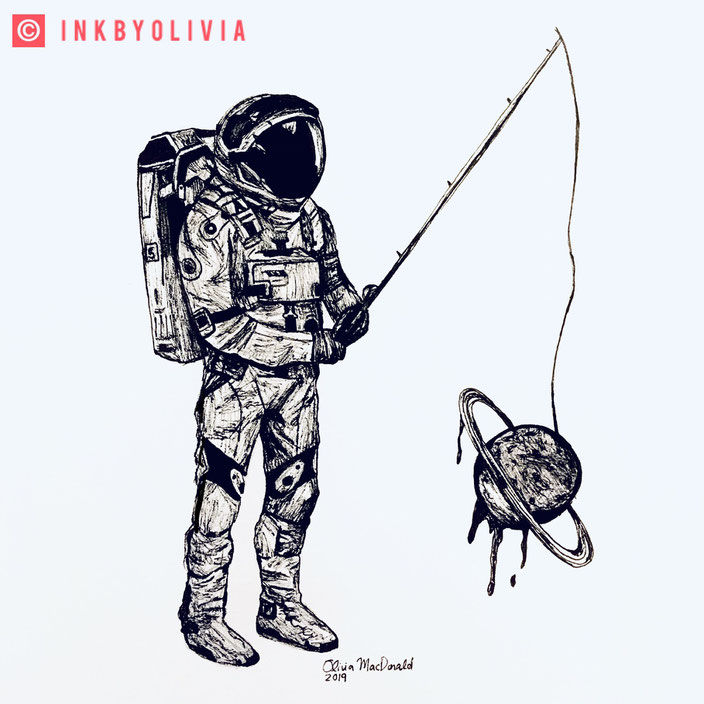 It's impressive how Olivia can manage to add so many details and shadows to the figures with just using pens. It's even more impressive how smooth and lifelike her drawings are. You need a lot of experience and a very good eye for reaching that kind of harmony on an artwork.
Characteristic Motives - Every Day
I think her art has a lot of potential, because it has a warm and friendly character and an individual style.
Olivia is currently posting on her instagram account @inkbyolivia a new drawing every day and it's cool to follow her.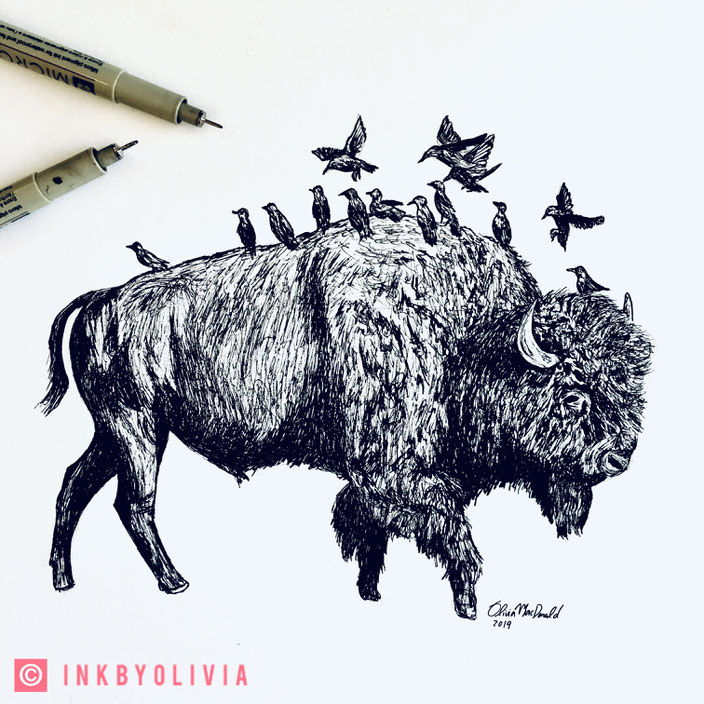 Beside drawing she likes to write short stories and poems, goes hiking and skateboarding, reads and plays with her cat. Olivia also learns about the mechanics of VW Busses, because it's her dream to own one in the future.
It was very nice to meet Olivia MacDonald, a very kind and talented young artist with an unique style.
For buying her art or ordering commission works you can directly contact her on her Instagram account @inkbyolivia.
I thank Olivia for everything and wish her a bright future with harmony and peace and a VW bus.
Thank you for reading.